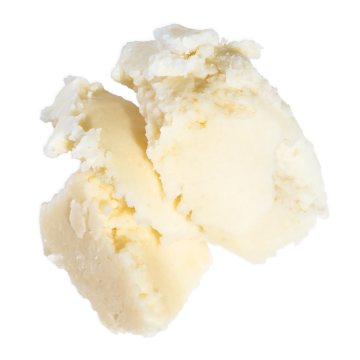 INCI
Theobroma Grandiflorum Seed Butter
Uses

Excellent moisturiser for dry and mature skin
Improves skin's barrier function
Great for hair care products
Performs well in emulsifications and water-based formulations
Plant-based alternative to lanolin

Type
Natural
Kind
Butter
Also Called
Usage Guidelines
Up to 30%
Form
White to pale yellow soft butter, very smooth and easily malleable at room temperature
Scent
Mild odour, slightly sweet and sour
Main Composition
Oleic Acid, Stearic Acid and Arachidic Acid
Solubility
Oil soluble
Plant Part
Seed
Products
Creams, Lotions, Facial products & Hair care products
Skin Type Recommendations
Dry and Mature Skin
Melting Point
30˚C
Alternatives
Benefits of Cupuaçu Butter for skin and hair care formulations
Cupuaçu butter is a soft butter that can quickly penetrate the skin and retain vast amounts of water, making skin soft and supple, whilst improving hydration. Cupuaçu butter also has rare emulsifying properties, with reports of it being able to hold over double its weight in water. This makes cupuaçu an excellent moisturiser for skin and hair, replenishing vital lipids, improving elasticity and helping to restore the skin's natural moisture barrier. With an unparalleled ability to absorb water, Cupuaçu butter also functions as an effective skin hydrator and plumper. These benefits are also extended to hair, locking moisture into coils, and strengthening hair against breakage. It is particularly suitable for those with maturing skin, dry or damaged skin, and can be used in both skin and hair care products.
Please note: whilst cupuaçu butter has amazing emulsifying abilities, it is not a suitable replacement for emulsifiers in formulations.
Tip: Cupuaçu butter is pronounced "coo-poo-assoo", and can also be used to make white chocolate!
Featured Formulations