Fractionated Coconut Oil
Emollient
Conditioning
Solvent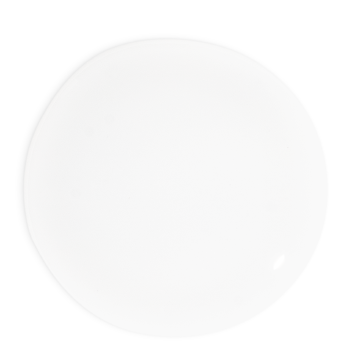 INCI
Caprylic/Capric Triglyceride
Uses

Liquid coconut oil made via steam distillation to remove solid waxes in virgin coconut oil
More stable, odourless and lighter than coconut oil
Forms a protective barrier on skin, reducing moisture loss and softening skin
Deep penetrating oil for hair, that strengthens strands, improves lustre and prevents hair from dryness
Great for thin, processed or textured hair

Type
Natural
Kind
Oil
Also Called
Usage Guidelines
Up to 100%
Formulation Stage
Oil phase
Form
Clear colorless oil
Scent
Odorless
Derived From
Coconut Oil
Products
Creams, Lotions, Body Oils, Hair Products & Intensive Moisturisers
Skin Type Recommendations
All skin types
Benefits of fractionated coconut oil for skin and hair care formulations
Fractionated coconut oil is the result of distilling virgin coconut oil to remove the long-chain fatty acids that form solid waxes in the oil. This process leads to a colorless, odorless, liquid coconut oil that is more versatile for cosmetic formulation. Fractionated coconut oil is a medium-bodied oil that can penetrate outer layers of skin and hair, strengthening and improving moisture retention. It keeps many of the benefits of coconut oil, including reducing transdermal water loss, softening and soothing, as well as providing a protective barrier for hair and skin. However, fractionated coconut oil also improves the stability and sensory feel of products such as creams, butters and balms. This is because it remains liquid and is not susceptible to temperature changes like traditional virgin coconut oil.
Fractionated coconut oil can often be mistaken for caprylic/capric triglyceride or MCT oil as it shares the same INCI. See my explanation below for the differences between the three and how to use them in your cosmetic products.
Difference between fractionated coconut oil, caprylic/capric triglyceride and MCT oil
Fractionated coconut oil, MCT oil and caprylic/capric triglycerides are often referred to interchangeably so understandably there is some difficulty telling them apart. To add further confusion, all three share the same INCI: caprylic/capric triglyceride. However, there are distinct differences between them that will affect cosmetic formulations.
Fractionated coconut oil is refined virgin coconut oil. Usually made through steam-distillation to remove the longer-chain fatty acids that produce solid waxes. This leads to clear liquid coconut oil that has no distinct smell but has many of the benefits of virgin coconut oil. It is a medium body oil that is suitable for hair and skin care.
Medium chain triglycerides or MCT oil is a mixed ester that can be produced from either coconut oil, palm oil or a combination of the two. As it is an ester not an oil (despite its name), it is lightweight, fast absorbing and less greasy than fractionated coconut oil or virgin coconut oil. MCT oil will include a mixture of fatty acids: Caprylic Acid, Capric Acid, Lauric Acid and Caproic Acid. It is suitable for use in cosmetic products but is now well known as a cooking oil.
Caprylic/Capric Triglyceride is a specialized esterification of coconut oil that just uses Caprylic and Capric fatty acids. As such it is the purest form of caprylic/capric triglyceride and is the lightest ester out of fractionated coconut oil and MCT oil. It is colorless, non-greasy, fast absorbing and an incredibly versatile emollient that is suitable for skin, hair and facial care products.
You can substitute MCT oil for caprylic/capric triglyceride in formulations but neither are a suitable replacement for fractionated coconut oil.
Featured Formulations