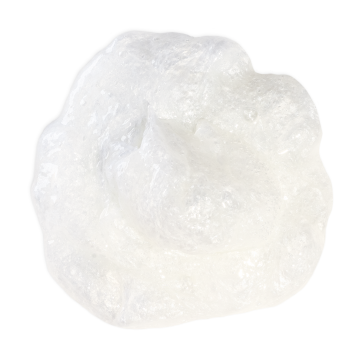 INCI
Sucrose Cocoate
Uses

Very Mild cleansing agent with minimal foaming capabilities
Conditioning surfactant for hair and skin
Antistatic properties increase hair shine & manageability
Co-surfactant and emulsifying agent
Add to cleansers to increase mildness and reduce irritation

Type
Natural
Kind
Surfactant
Also Called

Sanfteen
TEGOSOFT® LSE 65 K Soft

Surfactant Type
Non-ionic
Usage Guidelines
Up to 5%
Form
Highly viscous aqueous solution that has a thick, gloopy paste-like appearance
Derived From
Coconut oil and sugar
Products
Shampoos, Body Washes & Shower Gels
pH
7
Alternatives

Glyceryl Caprylate
Glyceryl Oleate
What is Sucrose Cocoate?
Sucrose cocoate is a mild natural surfactant often used as a co-surfactant in cleansing formulas such as shampoos and shower gels. It is a conditioning surfactant that has emollient-like properties that help create more moisturising cleansers.
Benefits of Sucrose Cocoate for skin and hair care
Sucrose cocoate is a unique natural surfactant that has more in common with conditioning emulsifiers like BTMS, than traditional cleansing surfactants. When added to cleansing formulas it conditions hair and skin, creating milder products that don't feel overly drying. Sucrose cocoate enhances the texture and feel of cleansers, making them more luxurious and less stripping. Its refatting properties counteract the need for additional emollients in products like shampoos and body washes, that can interfere with their cleansing abilities.
How to use Sucrose Cocoate in formulations
On its own, sucrose cocoate has low cleansing and foaming abilities, but when used in conjunction with other surfactants it reduces irritation, and creates milder, more well-rounded cleansers. Sucrose cocoate can be used as a conditioning agent in aqueous solutions, and as a natural alternative to using PEGs or synthetic refatting agents. It is particularly suited for use in "oil-free'" shampoos as its conditioning properties prevent hair feeling dry or stripped.
Featured Formulations